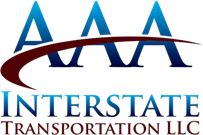 AAA Interstate Transportation is the one stop solution for all of your drive-away / transport needs. Our team will go the extra mile, and deliver Customer Satisfaction with every trip! AAA Interstate Transportation provides high standard insurance coverage as well as the proper DOT authorities to SAFELY and LEGALLY deliver your vehicle on time. Our driver base is continuously screened and monitored per stringent company and D.O.T. guidelines.
---
DRIVE-AWAY

Our drive-away transportation service ("hiker service") can pick-up and deliver your bucket, water, digger derrick, boom truck, crane, or any other utility or commercial vehicle nationwide. If you manufacture, rent, sell, or lease commercial or utility vehicles, we can meet all of your delivery needs.
---
TITLE & LICENSING
Let us handle all of your title and licensing needs. With the proper documentation, our drivers can obtain all D.O.T./ V.I.N. inspections, weight tickets, and smog tests, and have your units titled and licensed before delivery!

---
WE MOVE ALL TYPES OF COMMERCIAL UTILITY VEHICLES:
Utility Trucks

Buses

Fleet Units
Dry Freight Box Trucks

All Emergency Vehicles

Bobtail Tractors

Cab Chassis
Digger derricks

Bucket Trucks

Crane Trucks

Step Vans